"Izquierda Hispanica" means hispanic left-wing. We are a group of people associated to work for the union of Latin America against global capitalism. Currently, this binding is ongoing by organizations such as Mercosur, ALBA, or the CELAC. Although there is a long way ahead, we are convinced that this is the only reliable plan to achieve greater social equality and common development throughout the hispanic countries.
We are also assured that the future of Spain and Portugal depends on refusing neoliberal policies from the EU and joining the hispanic union. Both nations would become the periphery of Latin America and would perform as a strategic link to Europe, the mediterranean countries and Russia.
We are hispanics, and as such we are fighting for the Great Nation. That is why the main principle of our ideology is the international Hispanic community, which we call the Hispanidad.
Why Hispanidad?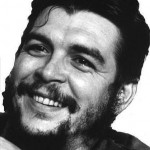 Being hispanic means opposing the Anglo-Saxon countries which enforce an individualistic, protestant and capitalist way of life. It means position yourself against the Islamic fundamentalism and criticizing the predatory tendencies of Chinese communism.
Being hispanic is more than a way of life, is a way of being placed in the world.
From Izquierda Hispanica we reject the discredit of our own common heritage and cultural pattern. In this sense, we are known for defending the institutions that make up the Hispanidad: Spanish and Portuguese languages, Roman Law, family ties characteristic of our culture, common history, art, music and even sports, to name just a handful of examples.
At the present moment, these institutions have crystallized into a whole that remains. That whole sets us apart from other international communities about which we have spoken. They are not ashamed of their fanatical religion, or their genocides, neither of the desolation that has swept the world because of the capitalist globalization. Why we, the hispanic citizens, should not be proud of what unites us?
Why the Left?
Since the Spanish Constitution of 1812 and the struggle for a nation of free equal citizens, through the establishment of the Constitutional State and parliamentary democracy, until the Cuban revolution led by Che Guevara along with the recent renegotiation of foreign debt in Ecuador; the legacy of the left is full of victories.
The problem with the current left-wing parties begun after the collapse of the Soviet Union. After leaving Marxism, some parties have conspired with capitalism or have hatched a mystical delusional ideology based on just beautyful speeches. However, we are not deceived by those speeches as they truly are decadent and shallow.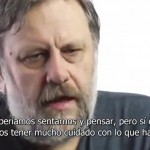 Previous left-wing generations must give way to a stronger seventh generation which is going to be critical, down-to-earth and, as the philosopher Slavoj Zizek advised to the Occupy Wall Street movement: well-thought.
Mainly, our realistic and rational thinking is based on the philosophy of Gustavo Bueno. Also, we follow the historical materialism of Marx and other great thinkers.
How I can be part of Izquierda Hispanica?
You are welcome to join Izquierda Hispanica cultural association if you agree with the goal of a socialist Latin-American union and with some of our main principles to build a new left-wing generation.
Please, contact us at: A_no.spam_izquierdahispanica@yahoo.es@nospam.com
Or you can make a donation via bank transfer to this spanish account:
2085 9742 14 0330255656.
Bank account number for international transfers:
IBAN ES8820859742140330255656
Código BIC (SWIFT) CAZRES2Z
Or via Paypal clicking this button:
Thank you.